Exclusive Georgette Box In "Fall Obsession"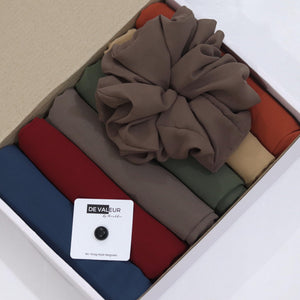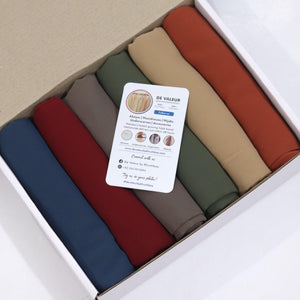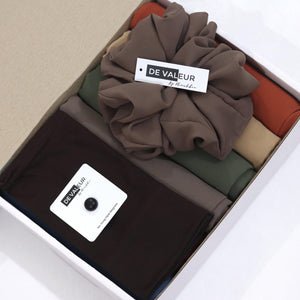 I recently purchased these hijabs , material was awesome and good.... highly recommend😍😍😍
Premium Butter Chiffon - Eggplant
Excellent quality material
Literally stayed on my head (with cap) all day without any pins!! So comfy and breathable. I need these in all colours
Loved it
I just loved the black silk hijab from De Valeur. Also, I got the delivery in timely manner.